>> Wednesday, June 22, 2011
Hi Everyone,

I'm back to share my second installment of my trip to Luang Prabang, Laos. I'm still in love with this small town and I can't seem get over how the simple things there made me so happy! For example, enjoying a local breakfast in the hotel courtyard area as the monk passes by for their morning alms or taking a short dip in a freshing crystal clear waterfall. But its definitely the temples and buddha statues that had captivated me most... so much details, so much history, so much culture.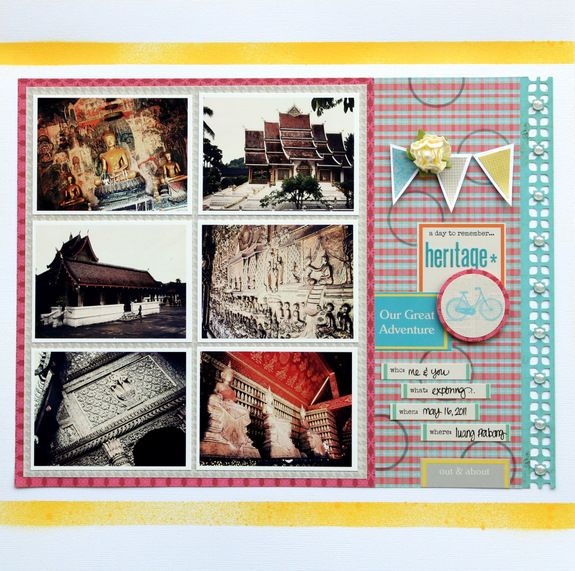 In creating this layout, the pattern papers and stickers from the Happily Lost Collection were just perfect to help me tell my story.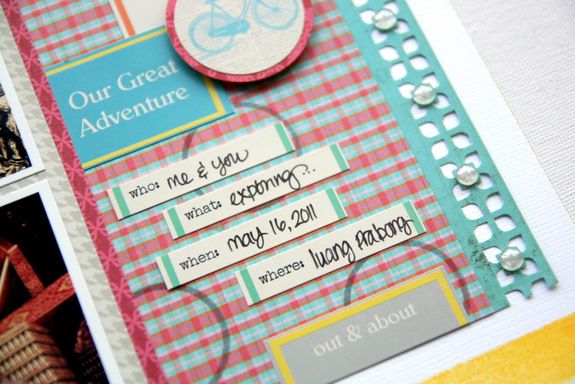 And to add abit of fun to the layout, I did a bit of misting on the top and bottom parts of the layout; by using another piece of cardstock to cover the areas that I didn't want misted. Also when misting, I prefer to spray the ink unevenly - to get that thinner coat aginst the solid parts.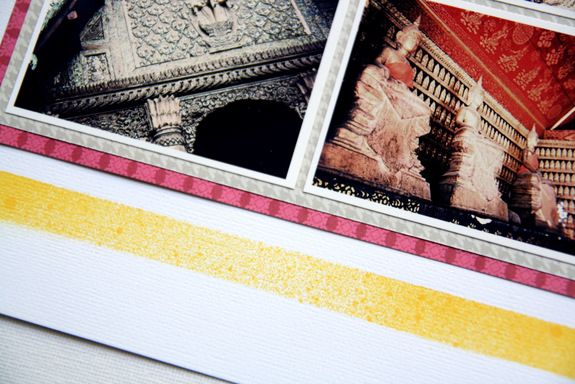 Then on this side of the layout, I stampled the circles using one of the stamps from Happily Lost Stamp Set. The catch here was that I had already stuck the stickers onto the page but I still wanted the stamp image to appear behind the stickers. Therefore I grabbed another must have handy supply - post it notes - to cover up the sticker piece before stamping.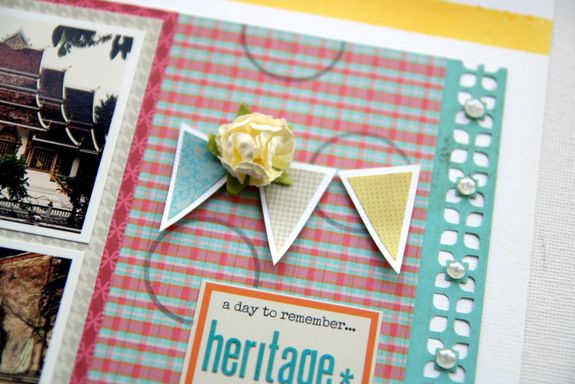 Supplies used include:
Happily Lost Pattern Paper - Good Books
Happily Lost Pattern Paper - Hammock
Happily Lost Pattern Paper - Stroll
Happily Lost Mixed Cardstock Stickers
Happily Lost Acrylic Stamp
Happily Lost ABC Stickers
Stationery Pattern Paper - Slushie



Thanks again for stopping by everyone and don't forget to link us up to your creations with these collections.