>> Tuesday, December 21, 2010
It's only a few more days till Christmas and there's still a bit to do around here. Almost all the presents have been bought, the christmas decor is some what done and finally finished those cards. Half-Checked, Checked & Checked!

For the past week, I've been creating away a few cards for some dear friends, co-workers and for a group of amazing people that I've gotten to know better this year. And using the crepe paper flower technique that I shared here earlier in the year, I created a bunch of these cards using the pattern papers and chipboard elements from the Christmas Town Collection.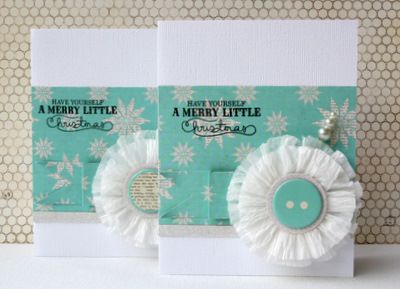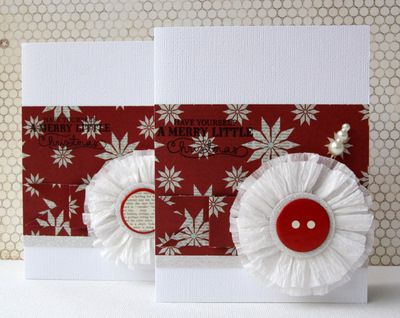 And also squeeze in one layout, capturing a glimpse of the amazing christmas decor around Singapore (still can't believe the amount of decorations everywhere and the lights are absolutely gorgeous at night). This was taken from inside one of the huge christmas tree (long Singapore's famous shopping street - Orchard) and yes, both the outside and inside of the trees was decorated.




And with that... I would like to wish everyone a very Merry Christmas and a super Happy New Year!!