>> Thursday, March 15, 2012
It's no secret that my two favorite color combination is yellow and turquoise and once I saw the new
Buttercup
collection - I was pretty much sold! Seriously those colors, the fun design - check out that chevron pattern paper with the newsprint background - and the touches of grey here and there. Love this!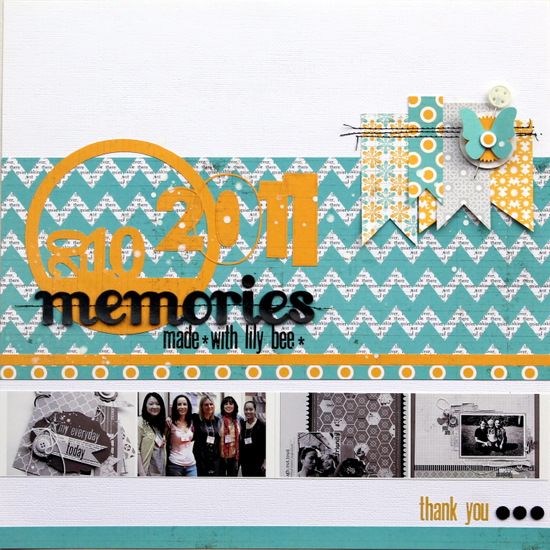 In creating this layout, I couldn't resist getting my silhouette machine out for those awesome number designs (from Loni Stevens) and once again the ABC stickers are just the right size for my subtitle..."memories" made with Lily Bee and thank you. The pictures are of some all my all time favorite lily bee projects and also one taken with some of the design team members and Kristen at the CHA-W 2011 show (was super excited to meet everyone).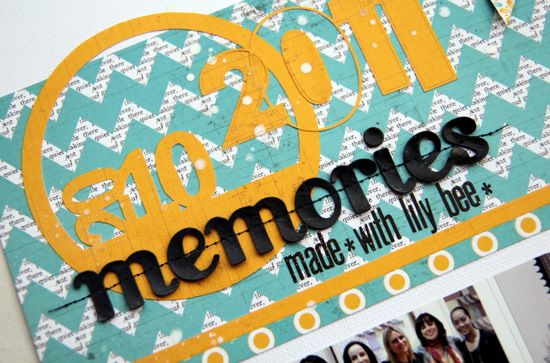 And here's a fun close up of some of the various pattern papers in this collection... and of course, more banners and butterflies too :)
Don't you just love the colors and design in this collection? Don't forget to grab your dose of buttercup, I'm definitely stocking up on this collection. And a big thanks for stopping by everyone and your support!!!