>> Wednesday, May 4, 2011
Every holiday and birthday my Sister-in-Law makes the most amazing handmade cards. Everyone OOH's and AHH's over the cards, and I think to myself, "why don't I make my own cards?" In a word, TIME. I am time-impaired. As such, I normally remember said card 15 minutes before the party. So I created three SUPER-FAST cards you can complete in plenty of time for the big day.

The first uses papers from the Picket Fence line. I used Cottage Garden, Porch Swing, and Al Fresco.


A close-up
The second card is another fast card, with the sentiment coming right off the
This and That Cardstock Sticker Sheet.
The only thing that took any time at all was punching the border. But again, I think you can get this card done in 15-20 minutes. I used the
This and That Tiny Tablet
for the papers.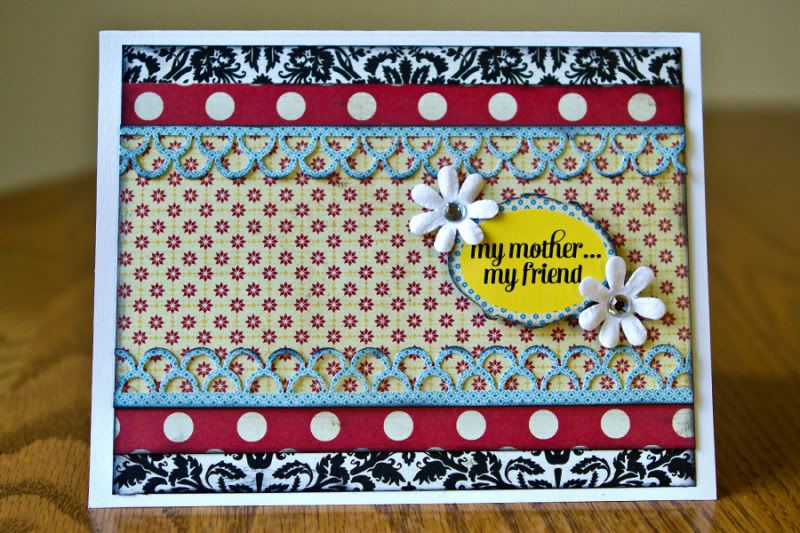 Here is a closeup:
The last card I used the
Happily Lost Collection
. I used the
Tiny Tablet
, as well as the ABC and Cardstock Stickers. This one took me the most time at about 25 minutes.
A close-up: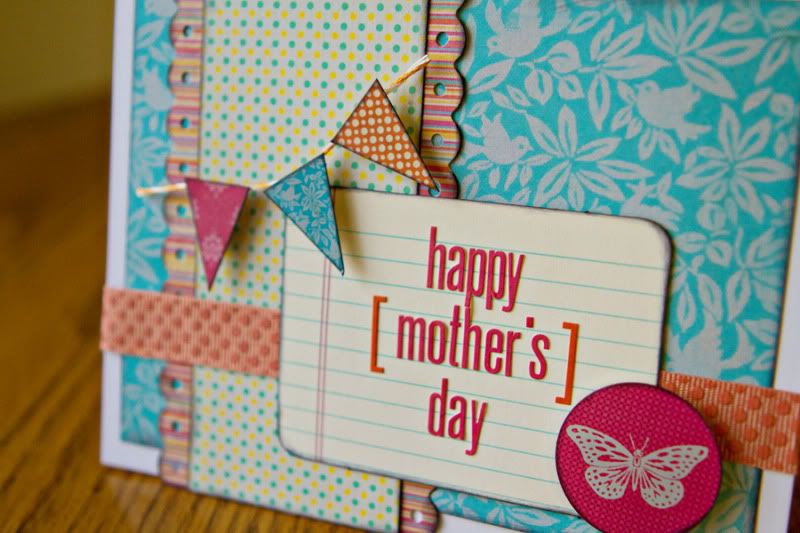 So here's my challenge to you:
Create a Mother's Day Card!
To participate in the challenge, please use at least one Lily Bee product (from any collection). Post your layout on Lily Bee's
Facebook fan page
& make sure to title your post
Lily Bee Challenge: Mother's Day Card
or you can include a link where your card appears (gallery/blog) in the comment section of this post.
We will choose one lucky winner by random next Wednesday, May 11th, by 9pm EST. The winner will receive a box of goodies from Lily Bee! So go get busy and make some cards!