>> Tuesday, March 15, 2011
Ever since I got these papers from the This & That collection - I just couldn't wait to start cutting away on them. I just adore the color combination of this collection and also that shade of turquoise on the milk bottle paper is just perfect - not too bright nor too blue - and it works perfectly with the brooch pattern paper (yellow); my fav.




I also created this layout for my little sis - capturing that moment of us playing around in the early morning on the beach with muummy; what a super great way to start the day off (a nice stroll along the beach). Also in addition to all the lily bee goodies - I also used the maya road sheer doily and heart trinket pins and adhered the pattern papers with helmar zapdot.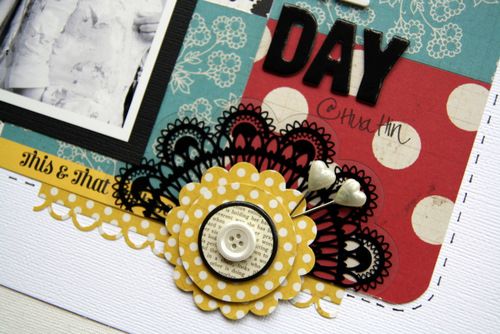 And here are a few more close ups of the layout and details...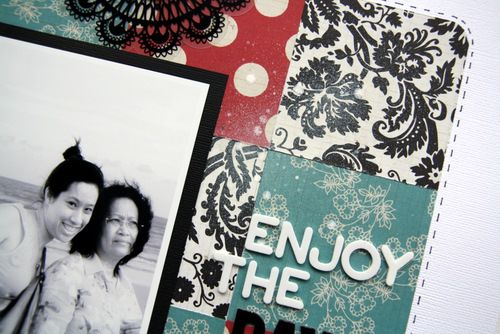 Lily Bee Supplies Used:
This & That Pattern Paper - pretty fabric
This & That Pattern Paper - brooch
This & That Pattern Paper - milk bottle
This & That Pattern Paper - linens
Christmas Town Chipboard Stickers

Thanks again everyone for stopping by and hopefully we've inspired you to do a bit of scrapping today.