>> Monday, January 24, 2011
Hi Everyone,

I know you guys are dying to see the new lily bee collections in action, but I just couldn't resist sharing these layouts using the domestic bliss collection first and hopefully these would inspire you to scrapbook those collections and therefore also making more room for the new ones... **wink** Also sharing, what home is for me... a place where all the magic happens. **another wink**




For this layout... I mostly used the pattern papers from the domestic bliss collection with the exception of the orange sheet, which is from the lovely collection. Also all the stickers - labels and banners - are from the domestic bliss line and are just too too too cute to not include...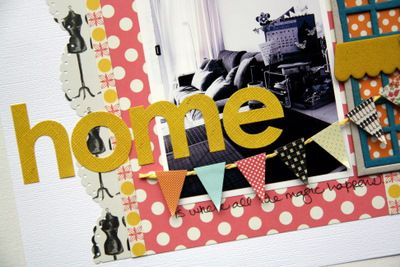 And to create the door, I used multiple chipboard window frames from maya road - misting some of the pieces, while keeping others as is. I also mixed in some chipboard flowers from the domestic bliss collection...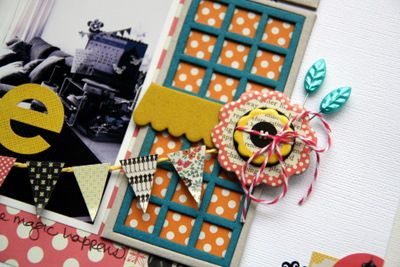 And one more... also using the domestic bliss and lovely collections, plus some hambly for a vintage/shabby feel (or so I was hoping). I created this layout to capture the little something that adorable hannah had created for me... isn't that bunny too too cute. thanks so much sweetie!! it was definitely wonderful to be able to meet some of DH's relative when we went back to brussels late last year.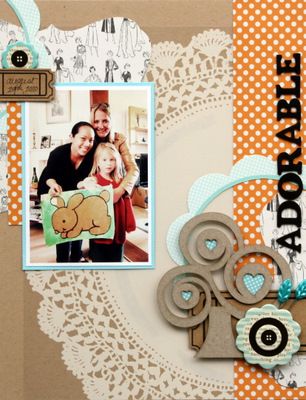 And some close up of the details, once again layering the chipboard flowers and using only the outter rim of the die cut.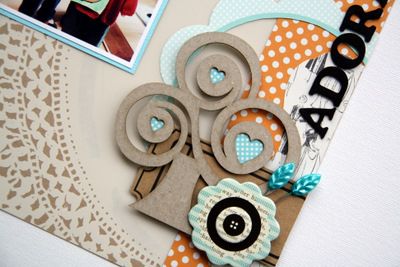 A big thanks for stopping by everyone and stay tune for more information on the new collections. But are you loving what sneaks you've seen so far?